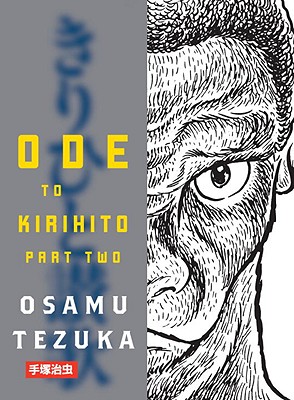 Ode to Kirihito, Part Two (Paperback)
Vertical, 9781934287989, 350pp.
Publication Date: March 30, 2010
* Individual store prices may vary.
or
Not Currently Available for Direct Purchase
Description
Kirihito Osanai is a young doctor who's just been introduced to the Monmow disease, which transforms humans into dog-like beasts and kills them within a month of the metamorphosis. While studying the pathology of the disease Kirihito himself becomes an unknowing guinea pig for his hospital's research into it. Under the auspices of research, Kirihito is sent to a remote village in the mountains, where he contracts the Monmow disease himself, and through a series of misfortunes, becomes estranged from his beautiful fiancee, Izumi Yoshinaga (the daughter of his hospital's Director and Chief Physician), and his close friend and rival, Urabe.
In a remote mountain village, Kirihito learns that the only way to avoid being killed with the disease is to behave humanely an not give in to the animal instincts of savagery and violence. The disease itself has little to do with humanity and animal instincts, as research in South Africa has proven that high concentrations of mineral deposits from mining runoff has been the cause of a similar outbreak in parts of sub-Saharan Africa. Meanwhile, Urabe becomes subsumed into the human instincts of opportunism and blackmail, forcing those he loves into compromising situations.
In Kirihito's efforts to save his own life, he finds himself in different corners of the world, where he ends up caring for the diseased of all shapes and sizes. He leaves his village to share the truth, and quickly realizes that humanity as it is percieved is often superficial at best. With newly cemented beast-like looks, Kirihito now in a more populated city is quickly wrangled up and sold into slavery by Chinese human trafficers. Shipped to Taiwan as a gift to a traveling human circus, Kirihito is no longer seen as human. Instead he is treated like a bear or tiger but without fangs or claws. He has no rights and when his new owners no longer see a need for him, he along with another performer are taken by a local village in need of a witch-doctor. After performing his duties to save a village chiefton's life, Kirihito fights to escape to the West in hope of sharing word of the injustices of the medical community. However with his new face, no matter what is outlook in life may be, tragedy in the form of racism and bigotry will follow him and all those with Monmow's to the ends of the Earth and possibly beyond.

"A thoroughly original, wonderfully bizarre, and compulsively readable masterwork.Ode to Kirihito is a vital testament to Tezuka's range as an artist, as well as an awe-inspiring example of the possibilities of the graphic novel." --Adrian Tomine, writer/artist of Optic Nerve and Summer Blonde
"Tezuka was like a god for me. He shocked the manga world with the medical thriller genre, and the work he did it with was Ode to Kirihito--a monumental suspense masterpiece that shows off Tezuka's two points of expertise--manga and medicine." --Yoshihiro Tatsumi, author of The Push-Man and Abandon the Old in Tokyo.
Advertisement