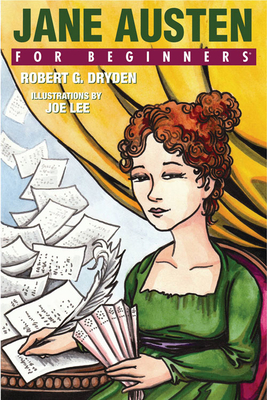 Jane Austen for Beginners (Paperback)
For Beginners, 9781934389614, 169pp.
Publication Date: June 12, 2012
* Individual store prices may vary.
or
Not Currently Available for Direct Purchase
Description
Jane Austen's novels are classics. They have never been out of print, and have continuously been turned into countless movies and TV series, yet her works still remain largely misunderstood. On their surface, Austen's novels all involve characters from provincial communities in rural England, far removed geographically and thematically from greater social movements, war, industry, colonization, and imperialism. This impression could not be further from the truth. Jane Austen For Beginners explores the intentions behind Austen's work. Her examination of money and power, of the marriage market, of social class, and of the rending of the British social fabric of her day are among her many concerns. Jane Austen For Beginners will foster a deeper appreciation and understanding of Austen's greatest stories and most memorable characters.
About the Author
Robert Dryden is an Associate Professor of English at Hillyer College, part of the University of Hartford in West Hartford, CT. Dryden received his bachelors from Hampshire College in MA with a concentration in literary criticism and creative writing. He received an M.A. in English from the University of New Orleans, and then received his Ph.D. in English from Louisiana State University in Baton Rouge with a concentration in eighteenth- and early nineteenth-century British literature. He has written numerous scholarly articles about Eighteenth Century British literature and wrote the chapter "Atlantic Journeys: Teaching Crisis and Transition in the Atlantic World" in the anthology entitled "Teaching the Transatlantic Eighteenth Century" (Cambridge Scholars Press).
Advertisement