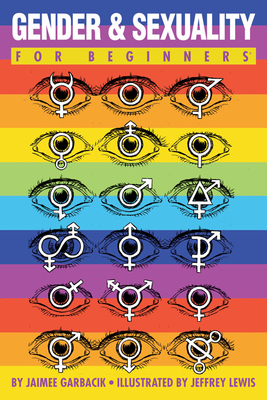 Gender & Sexuality For Beginners
Paperback

* Individual store prices may vary.
Description
What does sexual orientation mean if the very categories of gender are in question? How do we measure equality when our society's definitions of "male" and "female" leave out much of the population? There is no consensus on what a "real" man or woman is, where one's sex begins and ends, or what purpose the categories of masculine and feminine traits serve. While significant strides have been made in recent years on behalf of women's, gay and lesbian rights, there is still a large division between the law and day-to-day reality for LGBTQIA and female-identified individuals in American society. The practices, media outlets and institutions that privilege heterosexuality and traditional gender roles as "natural" need a closer examination.
Gender & Sexuality For Beginners considers the uses and limitations of biology in defining gender. Questioning gender and sex as both categories and forms of compulsory identification, it critically examines the issues in the historical and contemporary construction, meaning and perpetuation of gender roles. Gender & Sexuality For Beginners interweaves neurobiology, psychology, feminist, queer and trans theory, as well as historical gay and lesbian activism to offer new perspectives on gender inequality, ultimately pointing to the clear inadequacy of gender categories and the ways in which the sex-gender system oppresses us all.
Praise For Gender & Sexuality For Beginners…
"With a strong focus on the law and the sciences, Garbacik attempts a comprehensive history of gender and sexuality in the Western world. . . . The result is an articulate tour through diverse histories, addressing both popular and obscure texts from across the world, and in a variety of general and academic disciplines (biology, critical theory, and pop-psychology all receive fair shares of attention). . . . a concise primer for those beginning to explore contemporary gender politics." -- Publishers Weekly

"A challenging and engaging page-turner, this book could change the way Americans perceive gender, orientation, and the practices that privilege heteronormativity. With precision and lucidity, Garbacik manages an impressive feat: she presents readers with an accessible history of the evolvement of our society's basic tenets surrounding gender and sexuality. What's more, she turns many widely held assumptions directly on their head, leaving us the disquieting sense that, when it comes to understanding the differences between men and women, we may have been misled." --Dr. Belisa Vranich, Clinical Psychologist, Author & Media Personality
For Beginners, 9781934389690, 224pp.
Publication Date: June 11, 2013
About the Author
Jaimee Garbacik is the owner and founder of Footnote Editorial Services. An editor, writer and publishing consultant, she specializes in short story collections, young adult and literary fiction, cultural anthropology, gender studies, queer theory and food writing. Jaimee cut her teeth in publishing as the acquisitions editor for a major literary agency in Manhattan, handling editorial development for the agency's more than 200 clients world-wide. Jaimee lives in Seattle, WA, where she is a member of the governing body at The Vera Project, a youth-led music and arts venue that provides experiential learning opportunities for all ages.