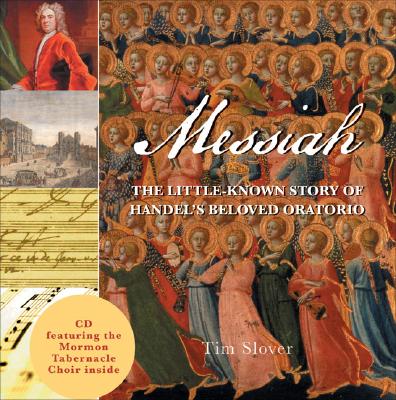 Messiah
The Little-Known Story of Handel's Beloved Oratorio [With CD]
Hardcover

* Individual store prices may vary.
Description
This account presents the remarkable story of the creation of the world-famous "Messiah" by George Frideric Handel. Revealing that the work was composed during a tumultuous period of Handel's life and molded through many unlikely circumstances, this chronicle tells of how this musical masterpiece was crafted and how it became a glorious production that is now performed around the world every Christmas season. Images of significant sites and artifacts of note, including the church where "Messiah" was first performed, accompany the text to accurately place this rich tale in its historical context. A bonus CD featuring the Mormon Tabernacle Choir's rendition of "Messiah" is also included.
Silverleaf Press, 9781934393055, 71pp.
Publication Date: September 1, 2007
About the Author
Tim Slover is a playwright and screenwriter. He teaches dramatic literature and playwriting at the University of Utah. He lives in Salt Lake City, Utah.