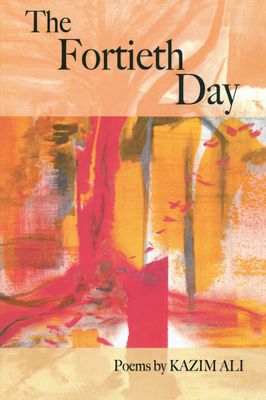 The Fortieth Day (American Poets Continuum #110) (Paperback)
BOA Editions, 9781934414040, 78pp.
Publication Date: May 1, 2008
Description
From the Bible to the Quaraan, the fortieth day symbolizes the last moment before deliverance, a moment in time when a supplicant or prophet or stormbeaten passenger knows there is no state "after," but finally accepts the present state as a permanent one.
In The Fortieth Day, Kazim Ali follows the fractured narratives and moving lyrics of his debut collection, The Far Mosque, with a deeply spiritual and meditative book exploring the rhetoric of prayer.
Kazim Ali was born in the United Kingdom and raised in an Islamic household. He holds degrees from the University at Albany and New York University. He lives in Oberlin, Ohio.
About the Author
Kazim Ali's poetry has recently appeared in jubilat, Barrow Street, The American Poetry Review, and Best American Poetry 2007. An e-chapbook "River Road" appeared on The Drunken Boat, and another long sequence appeared in Bridges: a Journal of Jewish Feminist Literature. His books are The Far Mosque (Alice James), and the novel Quinn's Passage (BlazeVox).
Advertisement