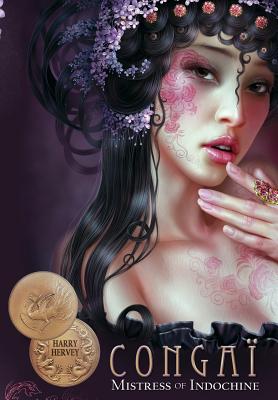 Congai - Mistress of Indochine (Paperback)
DatASIA, Inc., 9781934431887, 396pp.
Publication Date: February 14, 2014
* Individual store prices may vary.
Description
Early 20th century French Indochina: a place where the cultures, passions and blood of East and West mixed freely. In 1925, American author Harry Hervey saw white men "sowing the legend of Civilization in soil too fecund to resist any new growth," inspiring his most vivid novel. In a tale drunk with sensuous beauty, irony and dark intensity, we experience the life of one young girl-a congai-named Thi-Linh. Born of an Annamite mother and French father, Thi-Linh-a creature of fragile beauty and savage instinct-embodies the dreams, ambitions and future of Indochina, where two disparate races struggled to become one. This expanded modern edition features a provocative foreword by renowned travel writer Pico Iyer; biographer Harlan Greene's author profile, "Through a Woman's Eyes: Congai, Heroines & Harry Hervey"; supplemental articles and a bibliography of Hervey's complete works. *** In his foreword, travel writer Pico Iyer comments: "Hervey opened the door to the way we would be seeing Indochina-on the page and in our heads-well into the 21st century. My deepest astonishment came with seeing how much Congai anticipates perhaps the greatest and most evergreen foreign novel about modern Vietnam, The Quiet American, by Graham Greene. Almost ninety years later, even in his wildest moments, Hervey caught something true that those of us more than twice his age can only bow before.