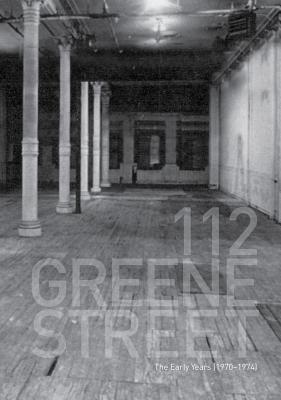 112 Greene Street (Hardcover)
David Zwirner Books, 9781934435410, 197pp.
Publication Date: July 31, 2012
* Individual store prices may vary.
Description
112 Greene Street was more than a physical space—it was a locus of energy and ideas that with a combination of genius and chance had a profound impact on the trajectory of contemporary art...its permeable walls became the center of an artistic community that challenged the traditional role of the artist, the gallery, the performer, the audience, and the work of art. — Jessamyn Fiore 112 Greene Street was one of New York's first alternative, artist-run venues. Started in October 1970 by Jeffrey Lew, Gordon Matta-Clark, and Alan Saret, among others, the building became a focal point for a young generation of artists seeking a substitute for New York's established gallery circuit, and provided the stage for a singular moment of artistic invention and freedom that was at its peak between 1970 and 1974. 112 Greene Street: The Early Years (1970–1974) is the culmination of an exhibition by the same name that was on view at David Zwirner in New York in 2011. This extensively researched and historically important book brings together a number of works that were exhibited at the seminal space (including works by Gordon Matta-Clark, Vito Acconci, Tina Girouard, Suzanne Harris, Jene Highstein, Larry Miller, Alan Saret, and Richard Serra); extensive interviews with many of the artists involved in the space; a fascinating timeline of all the activity at 112 Greene Street in the early years; and installation views of the 2011 exhibition. The interviews in the book have been prepared by the exhibition's curator, Jessamyn Fiore, and Louise Sørensen, Head of Research at David Zwirner, has contributed an introductory text that illuminates the space's significance and critical reception during the prime years of its operation, as well as commentary on individual works in the show.
About the Author
Jessamyn Fiore is a curator, writer, and artist based in New York. After graduating from Sarah Lawrence College in 2002, she moved to Ireland where she ran her own theater company for three years. In 2007, she became Director of This is not a shop, a not-for-profit gallery space in Dublin, which supported emerging artists and co-founded The Writing Workshop, which functioned as a collaborative forum for writers and artists. She received a Masters from The National College of Art and Design, Dublin in 2010. She is currently co-director of the Estate of Gordon Matta-Clark with her mother Jane Crawford, Matta-Clark's widow. At David Zwirner in New York, Fiore curated the exhibitions 112 Greene Street: The Early Years (1970–1974) in 2011 and Gordon Matta-Clark: Above and Below in 2013.