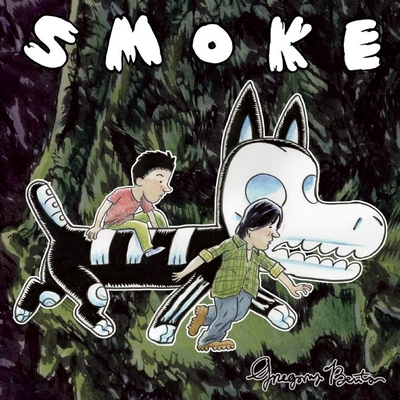 Smoke (Hardcover)
Alternative Comics, 9781934460795, 80pp.
Publication Date: September 15, 2015
* Individual store prices may vary.
Description
After an accident on an industrial farm unhinges two young brothers from reality, they are guided through a weird and wonderful journey by Xolo, the Aztec's mythological protector of souls. Follow the brothers through a typical day, from their arrival at an industrial tobacco farm bussed in with others early in the morning, throughout their grueling chores and ultimately to the accident that drops them into the realm of the Xolo. Smoke is inspired by journalistic accounts of underaged workers in the tobacco industry. These children often suffer neurological and physical effects from exposure to the raw nicotine found in the plants they harvest, as well as from the hazardous conditions they endure to complete this hard labor. The book is wordless, employing vibrant full-color art and bold compositions to convey a realistically unreal world, which has become a hallmark of Benton's work. Gregory Benton received the Society of Illustrators inaugural MoCCA Award of Excellence for his critically acclaimed wordless book B+F. Smoke is another column in the lore of that universe.
About the Author
Gregory Benton: Gregory Benton has been making comix since 1993. He cut his teeth on the political anthology World War 3, moving on to writing and drawing stories for Nickelodeon, Vertigo, DC Comics, Disney Adventures, Watson-Guptil, Entertainment Weekly, and his books Hummingbird and B+F.