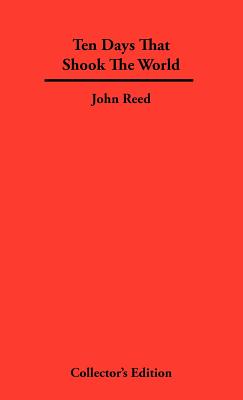 Ten Days That Shook the World (Hardcover)
Synergy International of the Americas, 9781934568200, 360pp.
Publication Date: July 15, 2007
Description
John Reed writes the story of Red October and the Russian Revolution from a first-hand standpoint since he was present reporing for a radical American journal. He recounts conversations and arguments, details political events and speculates on various leaders personal motivations. Reed spends time walking the streets, reading and collecting pamphlets, newspapers and posters, and talking to people. This book is a solid work of history for those who want to know and understand the Russian Revolution. It is an adventure into history by an Amreican. Reed;s story was made into a movie in 1981 "Reds" by Warren Beatty. John Reed also wrote "Insurgent Mexico" when he was covering the Mexican Revoltion and spend time with Panco Villa. A Collector's Edition.

Advertisement