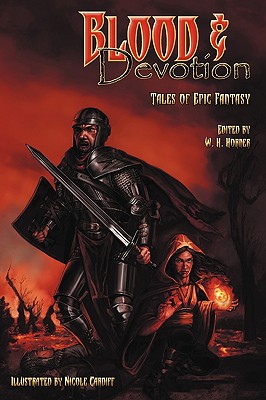 Blood & Devotion (Paperback)
Tales of Epic Fantasy
Fantasist Enterprises, 9781934571026, 270pp.
Publication Date: January 26, 2010
* Individual store prices may vary.
Description
The clash of steel. The scent of blood. The heat of fire from heaven. The cries of the dying and of the dead. Brave warriors and devotees to the gods follow the paths their faiths have put before them, and when religious fervor meets skill of arms and magic, kings will fall, armies will collide, and men and women will perish for their beliefs. Blood & Devotion contains nine illustrated short stories and novellas of epic fantasy, including tales by Jay Lake, James Maxey, William Jones, and Gerard Houarner, with a foreword by David B. Coe.