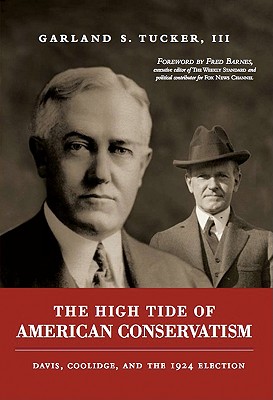 The High Tide of American Conservatism (Hardcover)
Davis, Coolidge, and the 1924 Election
Emerald Book Co, 9781934572504, 336pp.
Publication Date: September 1, 2010
* Individual store prices may vary.
Description
Historians have generally failed to understand the significance of the election of 1924, the last time both major political parties nominated a bona fide conservative candidate.
The High Tide of American Conservatism casts new light on both the election and the two candidates, John W. Davis and Calvin Coolidge. Both nominees articulately expounded a similar philosophy of limited government and maximum individual freedom; and both men were exemplary public servants.
The enduring consequence of this election was the philosophical divergence of the two parties--Democrats leftward and Republicans rightward. As the proper role of government in a free society continues to be a topic of heated, partisan debate, ever American--conservative or liberal--will benefit from an understanding of the 1924 election. Conservatives will recognize the link between Coolidge and Reagan and the modern Republican Party, and they will rejoice to discover a new conservative titan, John. W. Davis.
or
Not Currently Available for Direct Purchase