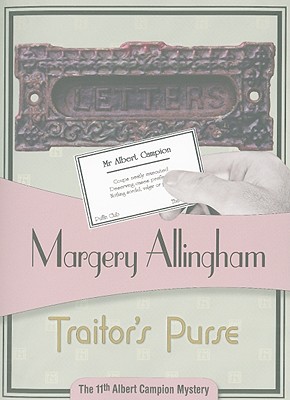 Traitor's Purse (Paperback)
Felony & Mayhem, 9781934609422, 243pp.
Publication Date: October 1, 2009
Other Editions of This Title:
Library Binding (4/1/1986)
MP3 CD (7/12/2016)
Paperback (1/5/2017)
* Individual store prices may vary.
Description
Albert Campion, international spy, on His Majesty's secret service? Stranger things have happened, but if they have, Campion can't remember them: He's in hospital, the victim of an apparent accident, and with no memory of anything except the fact that the fate of the British Empire is somehow cradled in his bandaged hands. He can't remember his faithful manservant, he can't remember his fiance, and most particularly, he can't remember killing a policeman, a crime for which whispering voices outside his hospital room claim he will shortly hang.?Escaping in a stolen car, Campion finds odd shreds of memory returning. His mission, he's certain, has something to do with the number 15 and also with the town of Bridge, which - he dimly recalls - is run by an ancient, hereditary, and extremely secretive sect.?
About the Author
Margaret Allingham was a prolific writer who sold her first story at age eight and published her first novel before turning 20. Allingham went on to become one of the pre-eminent writers who helped bring the detective story to maturity in the 1920s and 1930s.
or
Not Currently Available for Direct Purchase