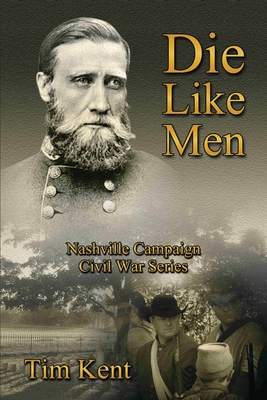 Die Like Men (Paperback)
Bluewater Publishing, 9781934610626, 328pp.
Publication Date: September 27, 2011
Other Editions of This Title:
Hardcover (6/8/2013)
* Individual store prices may vary.
Description
In November, 1864 the Civil War is almost over. The Army of Tennessee under it's gallant commander John Bell Hood have a chance to reverse the Confederacy's sinking fortunes. With veteran troops, he plans to strike into Tennessee where he will capture Nashville and invade the northern states. General Sherman has taken the best troops with him on his famous 'March to the Sea.' George Thomas, the Federal commander is forced to defend Tennessee with scattered forces and green troops. The Confederate's move into Tennessee almost forty-thousand strong. The Federal's are in a race to concentrate enough men to save Nashville. Die Like Men will take the reader through the invasion from Florence, Alabama to Nashville and provide insight into the colorful personalities of the leading participants. This is a must read for any fan of the American Civil War.