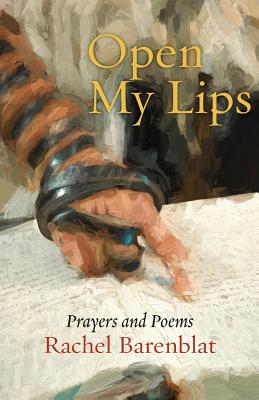 Open My Lips
Prayers and Poems (Jewish Poetry Project #4)
Paperback

* Individual store prices may vary.
Description
This volume of contemporary liturgical poetry is both a poetry collection and an aid to devotional prayer. Open My Lips dips into the deep well of Jewish tradition and brings forth renewed and renewing adaptations of, and riffs on, classical Jewish liturgy. Here are poems for weekday and Shabbat, festival seasons (including the Days of Awe and Passover), and psalms of grief and praise. Open My Lips offers a clear, readable, heartfelt point of access into the Jewish tradition and into prayer in general.
Those who wish to begin a prayer practice in English but don't know where to start will find this volume offers several starting points. These poems could be used to augment an existing prayer practice, Jewish or otherwise -- either on a solitary basis or for congregational use. For the reader of poetry unfamiliar with liturgical text, they can serve as an introduction to prayer in general, and Jewish prayer in particular. And for the pray-er unfamiliar with contemporary poetry, these poems can open the door in the other direction.
Advance Praise
Barenblat's God is a personal God-one who lets her cry on His shoulder, and who rocks her like a colicky baby. These poems bridge the gap between the ineffable and the human. This collection will bring comfort to those with a religion of their own, as well as those seeking a relationship with some kind of higher power.
Satya Robyn, author of The Most Beautiful Thing and Thaw
"You enfold me in this bathtowel/You enliven me with coffee," writes Barenblat in this collection of accessible and compelling prayer-poems that manages to locate the sacred in the quotidian. After reading these poems, one realizes the ordinary moment is filled with hidden light, and inspiration isn't as far away as we often assume.
Yehoshua November, author of God's Optimism
Truly beautiful-moving, ethereal, grounded, accessible and profound.
Rabbi Wendi Geffen, North Shore Congregation Israel, Chicago
Rachel Barenblat has achieved a remarkable feat with her latest collection.
Kristin Berkey-Abbott, author of Whistling Past the Graveyard
Rabbi Barenblat's poems are like those rare cover songs that bring new insights to familiar rhythms and melodies. Her interpretations of ancient liturgy turn up the volume and realign the balance on our tradition's greatest hits.
Rabbi Elana Zelony, Congregation Beth Shalom, San Francisco
Ben Yehuda Press, 9781934730485, 122pp.
Publication Date: April 4, 2016