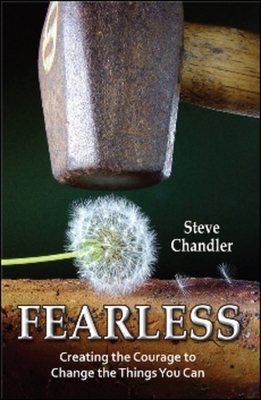 Fearless (Paperback)
Creating the Courage to Change the Things You Can
Robert Reed Publishers, 9781934759158, 160pp.
Publication Date: July 4, 2008
* Individual store prices may vary.
Description
Why is it that fear is the culprit behind every human dysfunction? How to release every kind of fear you can imagine, from money fear, to relationship fear to fear of death. How to access the natural creative courage inside every human being. How to create the life you want fearlessly, instead of living a life of cowering, and trying to live up to other people's expectations. How to relax and be at peace. How to create what you want without worrying about others' judgments of you.Jim Manton, Author of The Secret of Transitions says, When I read this book something magical happened. Page by page, my ind released those old habitual thoughts. My spirit lightened and lifted. It was a mindshift, and I didn't even see it coming. I was guided to a higher state of consciousness with Steve Chandler's graceful humor, creativity, and courage.
About the Author
Chandler is a prolific author with over 20 books to his credit. He is a professional business coach and corporate trainer whose books have been translated into over 20 languages. His blog, iMindShift, is popular around the world and people can subscribe through his website at stevechandler.com. He lives with his musical wife Kathy who edits his books. A lifelong friend with Terry Hill, he enjoys creating TWO GUYS books out of their correspondence.