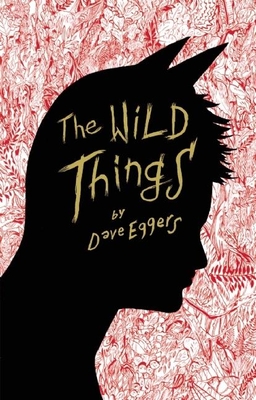 The Wild Things
Hardcover

* Individual store prices may vary.
Other Editions of This Title:
Digital Audiobook (10/15/2009)
Paperback (3/9/2010)
Hardcover (10/27/2009)
Audio Cassette (10/1/2009)
Prebound (3/9/2010)
Hardcover (2/1/2010)
Paperback (5/1/2010)
Pre-Recorded Audio Player (11/1/2009)
MP3 CD (10/1/2009)
Compact Disc (10/1/2009)
Compact Disc (10/1/2009)
Description
The Wild Things -- based very loosely on the storybook by Maurice Sendak and the screenplay cowritten with Spike Jonze -- is about the confusions of a boy, Max, making his way in a world he can't control. His father is gone, his mother is spending time with a younger boyfriend, his sister is becoming a teenager and no longer has interest in him. At the same time, Max finds himself capable of startling acts of wildness: he wears a wolf suit, bites his mom, and can't always control his outbursts. During a fight at home, Max flees and runs away into the woods. He finds a boat there, jumps in, and ends up on the open sea, destination unknown. He lands on the island of the Wild Things, and soon he becomes their king. But things get complicated when Max realizes that the Wild Things want as much from him as he wants from them. Funny, dark, and alive, The Wild Things is a timeless and time-tested tale for all ages.

Praise For The Wild Things…
"Once Max reaches the island of the beasts, Eggers goes for broke. We get a writhing Technicolor landscape of carnivorous vines, lava beds, mini-tornadoes, mutant snakes, and, of course, the beasts themselves, a motley bundle of brawn and neuroses.... The real question, when it comes to literature, is whether a particular author is interested in hustling us through a breakneck plot (a la Dan Brown) or investigating the internal lives of his or her creations. The best booksand I happily include The Wild Things on this listmanage to do both.... Eggers has written a book for readers of all ages, without dumbing down his prose. But his highest achievement is in having found a fresh way to tell us a story we already know so well, about the monstrous forces of love and hate that mark every childhoodand pursue us howling into adulthood."
Steve Almond, Boston Globe


"Eggers, in this funny and touching novelization of Maurice Sendak's picture book, is brilliant at portraying the exuberance and chaos of a young boy's mind and heart."
San Francisco Chronicle


"Not content to reinforce the foundation of Sendak's Where the Wild Things Are, Eggers instead architects entirely new additions. Young Max's psyche is fully formed, and the Wild Things themselves are given wonderfully eclectic personalities, ensuring each new chapter is greeted with a sweet sense of anticipation."
Powells.com Staff Pick


"Dave Eggers has created a novel like childhood itself: sometimes weird, sometimes dark, and full of wonder.... Like the original, this is far from the cosy world kids are often fed, but it has real heartEggers uses simple but superbly effective prose to suggest that childhood has to be lived without cosseting for us to grow up with any semblance of a normal personality."
Doug Johnstone, the Independent


"Eggers makes us privy to Max's thoughts, fears and desires. He lets us feel the boy's confusion and horror as anger results in shocking behaviour....[Wild Things] is not only a wonderful read, but a lovely product. McSweeney's is known for the care it takes in producing its books. From the cover illustrations by Rachel Sumpter to the quality paper and printing, to the informative postscript by the author/publisher, this does Sendak's original picture book proud. (It's for all ages, by the way, not just for kids.)"
Bernie Goedhart, Montreal Gazette


"Everything is in the spirit of Sendak's book. There are knowing nodsMax carves his name on the boat during the boring trip to the islandand the monsters retain their utter, incomprehensible difference. There is far more emotion: the monsters are petulant, panicky, selfish, vulnerable and violent. 'We want what we want. We want all the things we want,' says one, 'oh, and we want no more want.' Without being too grandiose, Max learns that 'uneasy lies the head that wears a crown.' His attempts to govern the monsters slip from rumpus to warfare to disillusionment. More than in the original, Max learns what it feels like to let others down, although this moral is not forced nor mawkish. The parting is affecting. It won't just be Max and the monsters that end in 'a mess of tears.'"
Stuart Kelly, The Scotsman
McSweeney's, 9781934781616, 288pp.
Publication Date: October 13, 2009
About the Author
Dave Eggers is the author of What Is the What, among other books. He is the editor of McSweeney's, an independent publishing house in San Francisco, and is the cofounder of 826 National, a network of nonprofit writing and tutoring centers for youth with locations in San Francisco, Los Angeles, New York, Chicago, Boston, Ann Arbor, and Seattle. With his high school students he edits The Best American Nonrequired Reading, a yearly anthology, and with his brother Toph he cowrites the Haggis-on-Whey series of semi-informative books, which includes Giraffes? Giraffes!, Animals of the Ocean (in Particular the Giant Squid), and Cold Fusion.
or
Not Currently Available for Direct Purchase