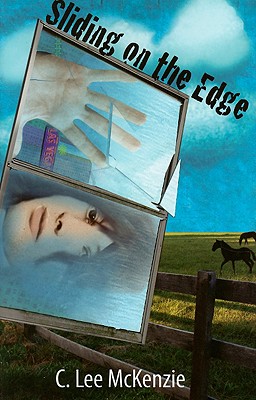 Sliding on the Edge
Hardcover

* Individual store prices may vary.
Description
Shawna Stone, 16, can handle anything from a Las Vegas hustle to skipping out on the rent. Scarred inside and out, she's survived with a tough, hardened attitude. Yet she's thrown when her mother abandons her in Vegas with only a bus ticket and the name and number of a stranger to call. Now this troubled, desperate teen finds herself on a Northern California horse ranch with Kay Stone, her steely, youngish, disillusioned grandmother, who overwhelms Shawna with rules and daily barn chores. Shawna will baffle Kay with her foul-mouthed anger and shrugging indifference to everything-except the maltreated horse on the ranch next door. But it's worse than even Kay suspects: Shawna's driven to cut herself by that strange voice inside her head, which at times has been her only steady companion. As this unlikely pair struggle to co-exist, will they overcome their inner suffering to build a bridge to each other, and together find the strength to transcend the past?
West Side Books, 9781934813065, 267pp.
Publication Date: April 1, 2009