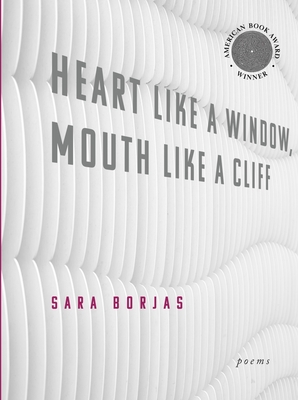 Heart Like a Window, Mouth Like a Cliff
Paperback

* Individual store prices may vary.
Description
Poetry. California Interest. Latinx Studies. Winner of a 2020 American Book Award. HEART LIKE A WINDOW, MOUTH LIKE A CLIFF is a transgressive, yet surprisingly tender confrontation of what it means to want to flee the thing you need most. The speaker struggles through cultural assimilation and the pressure to act Mexican while dreaming of the privileges of whiteness. Borjas holds cultural traditions accountable for the gendered denial of Chicanas to individuate and love deeply without allowing one's love to consume the self. This is nothing new. This is colonization working through relationships within Chicanx families-how we learn love and perform it, how we filter it though alcohol abuse-how ultimately, we oppress the people we love most. This collection simultaneously reveres and destroys nostalgia, slips out of the story after a party where the reader can find God drunk and dreaming. Think golden oldiez meets the punk attitude of No Doubt. Think pochas sipping gin martinis in lowriders cruising down Who Gives a Fuck Boulevard.
Noemi Press, 9781934819791, 95pp.
Publication Date: March 15, 2019