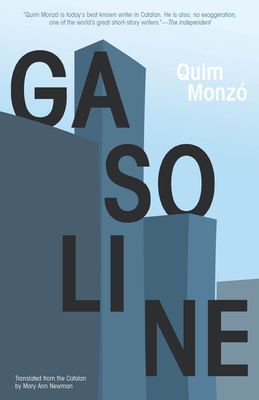 Gasoline
Paperback

* Individual store prices may vary.
Description
Monz delivers drollery on nearly every page, in observations that are incisive and hilarious and horrifying, often all at once.--
Publishers Weekly
For the first time in his life, Heribert Juli is unable to paint. On the eve of an important gallery exhibition, for which he's created nothing, he's bored with life: he falls asleep while making love with his mistress, wanders from bar to bar, drinking whatever comes to his attention first, and meets the evidence of his wife Helena's infidelity with complete indifference. Humbert Herrera, an up-and-coming artist who can't stop creating, picks up the threads of Heribert's life, taking his wife, replacing him at the gallery, and pursuing his former mistress. Heribert is finally undone by a massive sculpture, while Humbert is planning the sculpture to end sculpture, the poem to end poetry, and the film to end film, all while mounting three simultaneous shows.
A fun-house mirror through which he examines the creative process, the life and loves of artists, and the New York art scene, Gasoline confirms Quim Monz as the foremost Catalan writer of his generation.
Quim Monz was born in Barcelona in 1952. He has been awarded the National Award, the City of Barcelona Award, the Prudenci Bertrana Award, the El Temps Award, the Lletra d'Or Prize for the best book of the year, and the Catalan Writers' Award; he has been awarded Serra d'Or magazine's prestigious Critics' Award four times. He has also translated numerous authors into Catalan, including Truman Capote, J.D. Salinger, and Ernest Hemingway.
Mary Ann Newman is the Director of the Catalan Center at New York University's Center for European and Mediterranean Studies. She is a translator, editor, and occasional writer on Catalan culture.
Open Letter, 9781934824184, 141pp.
Publication Date: June 15, 2010