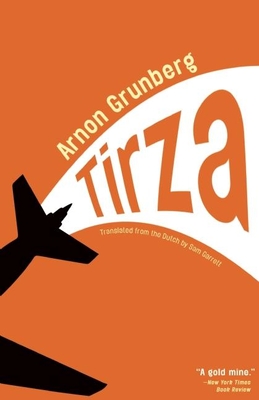 Tirza
Paperback

* Individual store prices may vary.
Description
Longlisted for the 2014 Best Translated Book Award
Grunberg chronicles the mistakes of a morose Dutch bourgeois and constructs a delectable psychological thriller.--Le Figaro
J rgen Hofmeester once had it all: a beautiful wife, a nice house with a garden in an upperclass neighborhood in Amsterdam, a respectable job as an editor, two lovely daughters named Ibi and Tirza, and a large amount of money in a Swiss bank account. But during the preparations for Tirza's graduation party, we come to know what he has lost. His wife has left him; Ibi is starting a bed and breakfast in France, an idea which he opposed; the director of the publishing house has fired him; and his savings have vanished in the wake of 9/11.
But Hofmeester still has Tirza, until she introduces him to her new boyfriend, Choukri--who bears a disturbing resemblance to Mohammed Atta--and they announce their plan to spend several months in Africa. A heartrending and masterful story of a man seeking redemption, Tirza marks a high point in Grunberg's still-developing oeuvre.
Arnon Grunberg started his own publishing company at the age of 19 and wrote his first, of many, best-seller at 23. He's twice won the AKO Literature Prize, the Dutch equivalent of the Booker Prize. He's also twice won the prize for the best debut novel--once under a pseudonym.
Sam Garrett has translated a number of works by Arnon Grunberg and Tim Krabb , among others. He won the Vondel Translation Prize for his translation of Frank Westerman's Ararat.
Open Letter, 9781934824696, 471pp.
Publication Date: February 19, 2013