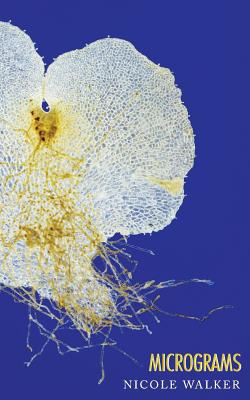 Micrograms
Paperback

* Individual store prices may vary.
Description
"There is no other writer like Nicole Walker for weaving a fabric that incorporates all the threads of her reality: the scientific and the poetic, the trivial and the dire, the mundane and the apocalyptic, all held together by her deep pleasure in the operations of language itself." --Katharine Coles "Like Galeano's BOOK OF EMBRACES or Weil's GRAVITY AND GRACE, Nicole Walker's MICROGRAMS portray the force of a keen mind fully engaged with disparate, successive parts of the world, which unify, reconfigure, and become new things in her strange, wondrous prose. These essays are not description or depiction but revelation; they both show and prophesy." --Patrick Madden "Though I'm tempted to applaud the micro-joys, micro-fascinations, and micro-revelations of Nicole Walker's MICROGRAMS, the truth is that this miniscule book of micro-essays offers inquisitive readers gargantuan pleasures. A micro-burst of essays, fresh and intriguing." --Dinty W. Moore "MICROGRAMS by Nicole Walker is a cause for swooning and celebration. I cleaned my glasses and caught my breath. She is a microscope and a telescope, gives us a book writ large, writ small. 'Let's go smaller, ' she asks us, but never in import as, in her delightful deadpan, she leads us through life and death. Yes, it's a small world after all. And an extraordinary book about looking close, and thinking far." --David Lazar.
New Michigan Press, 9781934832547, 80pp.
Publication Date: March 22, 2016