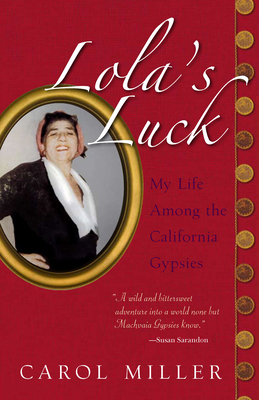 Lola's Luck (Paperback)
My Life Among the California Gypsies
GemmaMedia, 9781934848005, 225pp.
Publication Date: January 1, 2009
* Individual store prices may vary.
Description
A wild and bittersweet adventure into a world none but Machvaia Gypsies know - Susan Sarandon Gypsies in America are hidden. With estimates between fifty thousand and over a million, the Gypsy population is as mysterious as their ways, and vast amounts of misinformation swirl around them. Lola's Luck peers behind the curtain, past the paisley walls and twinkling lights to find an ""expert advisor on love, business and marriage."" Lola's Luck introduces a remarkable woman who drew a young anthropologist into her colorful society, changing her life. A true story of luck, kinship, love and an entire world hidden from view, Lola's Luck is a stunning personal memoir of life among the Gypsies of America. Here is a fresh response to the stereotypes that surround a traditional culture trying to keep itself alive in the face of American values. In the end, it is Lola's story-""the story of the world ""-that is riveting. Hand on hip, heart as big as the widest space, a Gypsy, yes, and a Queen.