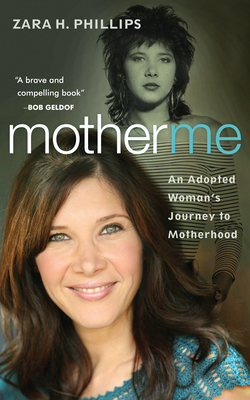 Mother Me (Paperback)
An Adopted Woman's Journey to Motherhood
GemmaMedia, 9781934848364, 224pp.
Publication Date: February 4, 2011
* Individual store prices may vary.
Description
The adopted daughter of loving parents, Zara Phillips nonetheless felt out of place in her family and a misfit in the world around her. Although cherished by a well-meaning mother and father, she grew up feeling deeply insecure and alone, consumed by a void she found impossible to fill. Isolation led to alienation, yet her talent brought her to the center of the thriving London rock 'n' roll scene of the 1980s. Her downward spiral fueled by its lifestyle, Zara became lost in drugs, alcohol and destructive relationships. An intense search for the truth of her birth led to an awakening and successful recovery. Yet, it was her experience of becoming a mother that revealed what being an adopted person really meant to her. For the first time, she gained deep understanding and compassion for both her birth mother and her adoptive mother and was able to start the healing process. The tale of Zara's search for her birth mother and her path to health is riveting, as are the stories of many people sharing her past. Zara's activism for adoptee rights springs from a very personal passion.
Mother Me
is a brave and compelling memoir that illuminates the lifelong impact of adoption on every member of the "adoption triad"--adoptee, birth mother and adoptive mother--as well as the families of each.
About the Author
Zara H Phillips is a singer-songwriter, filmmaker, public speaker and advocate for adoptee rights. A backup singer to Bob Geldof and other rock bands in her youth, she recently released the song and video "I'm Legit," featuring the Rock and Roll Hall of Fame inductee Darryl McDaniels of Run-DMC. Zara wrote, directed and starred in the documentary "Roots Unknown," which won the award for best documentary short at the Garden State Film Festival. Her website, www.zarahphillips.com features pages for music, film and events, as well as links to her BBC interview, the trailer for the documentary, the release "I'm Legit" and other original songs. Zara speaks regularly at the American Adoption Congress, the main adoption organization in the United States, and gives presentations and workshops throughout the US and the UK. She has inspired stories in many publications such as the New York Times and Adoption Today. Raised in England, Zara lives in Montclair, New Jersey.