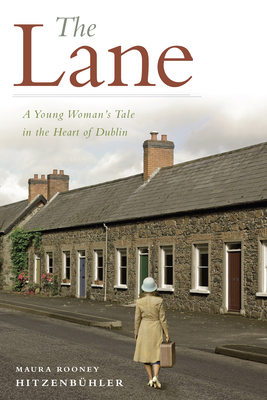 The Lane (Paperback)
A Young Woman's Tale in the Heart of Dublin
GemmaMedia, 9781934848401, 265pp.
Publication Date: January 6, 2011
* Individual store prices may vary.
Description
In the tradition of Maeve Binchy, The Lane paints a clear and poignant picture of Dublin in the Fifties― its people, their hardships and their humor. The Lane draws a sharp line under the restrictions on Irish women and imagines how one woman prevailed. Young, pregnant and alone, an unlikely heroine devises a remarkable plan to take charge of her life. Not only does Kate sidestep scandal, she manages to keep her child and support them both, feats unheard of in Ireland of the day. Our girl Kate, the mysterious wife of an absent husband, becomes ensconced in the Redmond Cottages―a real Dublin enclave that has since been demolished. What these charming neighborhoods lacked in amenities they made up for in fraternity. Kate's nurse's training and her small son endear her to the close clan on the lane, including a reclusive old man who shares his own secrets with his brave new friend. The colorful characters in The Lane go to extraordinary lengths to fit into Irish society. But, more astonishing, they go even farther for love.
About the Author
Maura Rooney Hitzenbuhler was born in New York, the fourth of seven children of Irish immigrants. When her mother died in childbirth, Maura, only four years old, and her brothers were sent to Ireland and England, farmed out to relatives, never to be a family again. The Lane is based on her memory of the forgotten places and insular society of Dublin in the Fifties. On returning to America, Maura became a writer and traveled extensively through Asia, Latin America, Europe and the Middle East. A frequent visitor to Ireland, Maura lives and writes on Cape Cod.