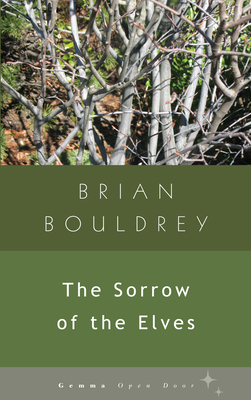 The Sorrow of Elves (Open Door (Gemma)) (Paperback)
Gemma Open Door, 9781934848517, 90pp.
Publication Date: November 30, 2010
* Individual store prices may vary.
Description
Walace Weiss, A once-famous fantasy novelist, now troubled by drug addiction, sets himself on a final two-fold quest: to finish his first novel in over a decade, and, like the immortal elves of his stories, to try and remember what, in his long life, he should not have forgotten.
Part of the prestigious Open Door Series, originally designed for adult literacy in Ireland, these books confirm the truth that a story doesn't have to be big to change our world.The Sorrow of Elvesis part of the US launch of Open Door books written by North American authors.
About the Author
Brian Bouldrey is the author of three novels, The Genius of Desire, Love, the Magician and The Boom Economy; the nonfiction books Honorable Bandit: A Walk Across Corsica, Monster: Adventures in American Machismo, and The Autobiography Box; and editor of several anthologies. He is recipient of Fellowships from Yaddo and Eastern Frontier Society, and the Joseph Henry Jackson Award from the San Francisco Foundation, a Lambda Literary Award, and the Western Regional Magazine Award. Brian teaches writing at Northwestern University and lives in Chicago."