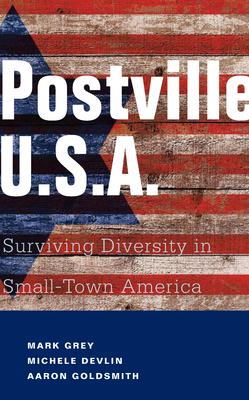 Postville (Paperback)
USA: Surviving Diversity in Small-Town America
GemmaMedia, 9781934848647, 200pp.
Publication Date: September 1, 2009
* Individual store prices may vary.
Description
Postville is an obscure meatpacking town in the northeast corner of Iowa. Here, in the most unlikely of places, unparalleled diversity drew international media. Now people declare the town's experiment in multiculturalism dead. It was not native Iowans, or the newly-arrived Orthodox Jews, or the immigrant workers who made Postville fail. Postville was stopped in its tracks by a massive raid by U.S. Immigration and Customs Enforcement (ICE) on May 12th 2008. 20% of the population was arrested, forcing the closure of the town's kosher meatpacking plant. The raid exposed the disastrous enforcement of immigration policy, the exploitation of Postville by activists, and disturbing questions about the packing house's operators.