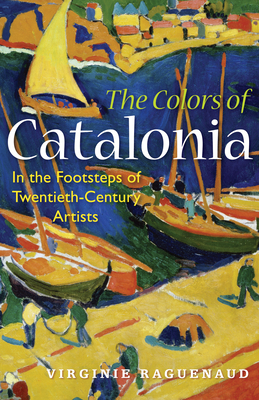 The Colors of Catalonia (Paperback)
In the Footsteps of Twentieth-Century Artists
GemmaMedia, 9781934848838, 240pp.
Publication Date: May 28, 2012
* Individual store prices may vary.
Description
French and Spanish Catalonia boast an extraordinary cultural heritage. Picturesque Catalonian villages have inspired artists such as Henri Matisse, Aristide Maillol, Pablo Picasso, Marc Chagall, Raoul Dufy, Salvador Dali, and many others. Forever linked to three major art movements (Fauvism, Cubism and Surrealism) Catalonia has played a critical role in the development of modern art. This narrative guidebook explores how Catalonia's landscape, culture and people influenced the early artistic development of now-legendary painters, sculptors, and writers. Readers will also discover for the first time the full details of Gauguin's mysterious visit to Catalonia in the summer of 1883.
The Colors of Catalonia
reveals personal anecdotes that capture the daily lives of the artists, exploring their motivations, their friendships, and their influences. The book's extensive research (conducted in French and English) includes exhibition catalogues, diaries, memoirs, and personal letters between the artists, their art dealers, and family members.
The Colors of Catalonia
also highlights the supportive role played by Catalan artists such as Etienne Terrus, Gustave Violet, Ramon Pichot, Santiago Rusinol, and the collector Gustave Fayet (in nearby Aude), whose talent, vision, and generosity deserve to be recognized.Certain excerpts from George-Daniel de Monfreid's diary, yet to be published, are available in English for the first time. Paul Gauguin's closest confidant hosted Matisse at his home in Corneilla-de-Conflent, along with Gauguin's widow and his son Jean Rene. In the diary, de Monfreid gave insight into his relationship with his son, the well-known French writer and adventurer Henry de Monfreid.
About the Author
Virginie Raguenaud was born in Dunkerque and raised in Compiegne, outside of Paris. She spent her childhood summers in Collioure in French Catalonia, where her family has owned property for over 4 decades. She is the author of Bilingual by Choice: A Family Guide to Raising Kids in 2 (or more) Languages. As a freelance writer, Virginie has published feature articles in magazines and regional newspapers. She is a contributor to the Literary Traveler website.