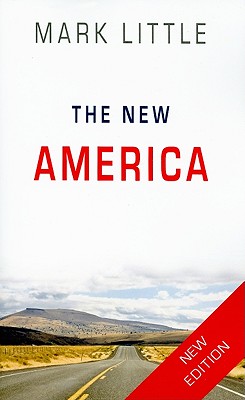 The New America (Paperback)
GemmaMedia, 9781934848890, 276pp.
Publication Date: June 18, 2010
* Individual store prices may vary.
Description
A look at the impact of changing demographics on the American psyche from a seasoned, outside observer.
About the Author
Mark Little was RTe's first Washington Correspondent in September 1995, covering two presidential elections, the Lewinsky scandal and Clinton's involvement in the Irish peace process. Little became RTe's Foreign Affairs Correspondent in 2001. He reported on the impact of the September 11 attacks from the United States, Israel, Egypt and Iran, and spent seven weeks in Northern Iraq reporting on the war. In 2001, he was named Television Journalist of the Year for his reporting in Afghanistan. He is the author of three books about the US and global affairs, "Turn Left at Greenland," "Zulu Time" and "The New America. "He currently lives in Dublin, Ireland.
Praise For The New America…
From Publishers Weekly "The dramatic growth of boomburbs—enormous suburbs mushrooming in the American Southwest—frames this outsider's look at the changing political, social and civic culture of 21st-century America. Little, a former correspondent for the Irish RTE network, builds the book around personal vignettes drawn from research he conducted in the region in 2007 and 2008. The author takes snapshots of a number of current hot topics—the rise of the media-savvy Millennial generation, immigration and the subprime mortgage crisis—without delving into any single subject in excessive detail. Little's observations of a congregation led by a former Microsoft employee–turned–pastor illuminate evangelical religious life, while the different Democratic primary positions taken by a father and son, both Texas politicians, reflect generational attitudes toward Hillary Clinton and Barack Obama. Little's unifying thesis is that boomburb culture represents the competing American impulses of individualism, represented by the frontier, and community. "
Copyright © Reed Business Information, a division of Reed Elsevier Inc. All rights reserved.     '...one of this country's most astute observers of Americana.' Myles Dungan, The Irish Mail on Sunday   'Little has great insight into what makes Middle America tick.' Fergus Finlay, Irish Examiner