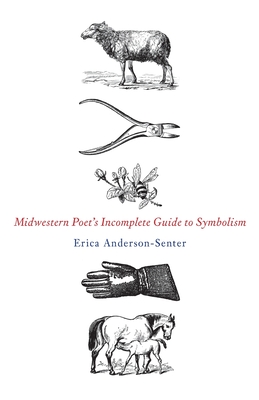 Midwestern Poet's Incomplete Guide to Symbolism
Paperback

* Individual store prices may vary.
Description
"The lines in this book are vespers, a prayer to the broken hearted. We are swept up in the beauty of form, the spaces in between, the images of a red-tail hawk and a cantering horse. The book masterfully hones the sounds of grief, gutteral and raw, flowing through a body, a mouth, a soul."
--Sarah Sandman, author of The Sinew of 47 Years
"Out of grief, out of longing, out of her ravishing gift for noticing, comes this numinous and memorable debut by Erica Anderson-Senter, whose sensibility has been born out of her gift for surviving. I adore the rough music of this book, its candid appraisals, and this poet's fearless descriptions of the sources of fear, sadness, love, life."
--Mark Wunderlich, author of God of Nothingness
"These poems root us deep in Midwestern landscapes as we encounter litanies, psalms, and a lush unsentimental tenderness that sings out "that swift, / startling joy" in the same breath as gutting loss. This is an extraordinary, courageous debut colletion."
--Emily Mohn-Slate, author of The Falls
Eastover Press, 9781934894675, 80pp.
Publication Date: September 14, 2021