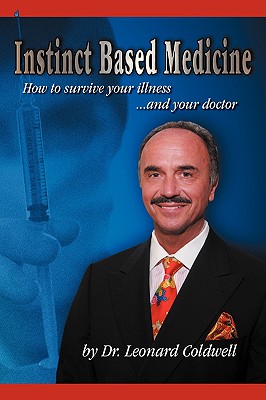 Instinct Based Medicine (Paperback)
How to Survive Your Illness and Your Doctor
Strategic Book Publishing & Rights Agency, LL, 9781934925560, 452pp.
Publication Date: June 20, 2008
* Individual store prices may vary.
Description
In this fascinating book, Dr. Leonard Coldwell describes a revolutionary approach to understanding stress and its ravaging effects on our health. For the first time, an experienced physician and health researcher explains the direct correlation between emotional and mental stress and degenerative diseases; particularly cancer. Dr. Coldwell not only explains why and how we get sick, but he also provides the knowledge and tools necessary to prevent or to recover quickly from a degenerative disease Learn why our negative emotions such as worry, doubt, fear, hopelessness, helplessness and lack of self-esteem; in addition to conditions of forced compromise and denial; can lead to cancer and other health breakdowns such as asthma, rheumatism, migraines, fibromyalgia, and chronic fatigue syndrome. Regain the power and control over your health as you learn how to manage and eliminate pain and suffering in the most effective way.