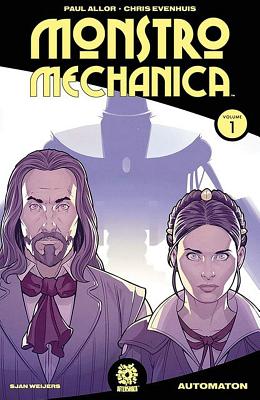 Monstro Mechanica Vol. 1 Tpb (Paperback)
Aftershock Comics, 9781935002499, 120pp.
Publication Date: September 18, 2018
* Individual store prices may vary.
Description
A new series starring Leonardo da Vinci, his female apprentice, Isabel, and their wooden robot At the height of the Renaissance, warring factions vie for control of Leonardo da Vinci's destructive arsenal. The only thing standing in their way is Leonardo's young apprentice and her nine-foot tall mechanical bodyguard. Together, they navigate a world of wicked men and war machines, determined to save Leonardo from the world--and the world from Leonardo. From creators Paul Allor (Teenage Mutant Ninja Turtles) and Chris Evenhuis (Wynonna Earp) comes this swashbuckling adventure story about war, identity and the birth of the modern world "Poor is the pupil who does not surpass his master." - Leonardo da Vinci.