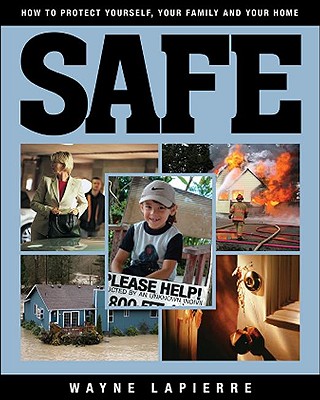 Safe: The Responsible American's Guide to Home and Family Security (Hardcover)
The Responsible American's Guide to Home and Family Security
WND Books, 9781935071891, 332pp.
Publication Date: September 14, 2010
Description
Prepare to have your preconceived notions about shelter, security and wellbeing turned topsy-turvy. You think you do everything you can to safeguard your loved ones, investments and home? The victims of murder, assault, rape, kidnapping, molestation, cyberbullying, identity theft, burglary, mugging, carjacking, poisoning, electrocution, fire, flood, and natural disasters thought the same thing. Safe astonishes with its array of alarming facts, including: Leaving your lights on when you leave your home may actually attract burglars. Most people don't even know what dumpster diving, phishing and pre-texting are until they're victimized. You should never put outgoing mail in your mailbox. Nearly 20 percent of children ages 10-17 are sexually solicited online. 75 percent DO NOT tell their parents about it. Safe also arms you with the information to need to avoid, evade, withstand and survive danger. It's the first and only book that shows you how to properly protect yourself, your family and your possessions from every potential threat. Terrorist attacks. Hurricanes. Sudden infant death. Child abductions. Accidents. Crime. Everything.
Advertisement