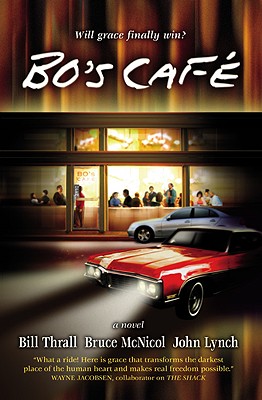 Bo's Cafe (Paperback)
Windblown Media, 9781935170044, 246pp.
Publication Date: September 1, 2009
Description
High-powered executive Steven Kerner is living the dream in southern California. But when his bottled pain ignites in anger one night, his wife kicks him out. Then an eccentric mystery man named Andy Monroe befriends Steven and begins unravelling his tightly wound world. Andy leads Steven through a series of frustrating and revealing encounters to repair his life through genuine friendship and the grace and love of a God who has been waiting for him to accept it. A story to challenge and encourage, BO'S CAFE is a model for all who struggle with unresolved problems and a performance-based life. Those who desire a fuller, more authentic way of living will find this journey of healing a restorative exploration of God's unbridled grace.
About the Author
Bruce McNicol is president of Leadership Catalyst, Inc. and an international speaker and consultant. He holds a master's in theology and a doctorate in organizational and leadership development. Previously he served for ten years as president of the international church planting organization Interest Associates. Bill Thrall serves as vice-chair of Leadership Catalyst, mentor, and coauthor of the bestselling TrueFaced resources (www.truefaced.com), The Ascent of a Leader, and Beyond Your Best. John Lynch is a national conference speaker and writer for LCI, holds a master's of theoology from Talbot Seminary, and has twenty years' experience as a teaching pastor of Open Door Fellowship. He's also cofounder and playwright of a theater troupe in Phoenix.
Advertisement