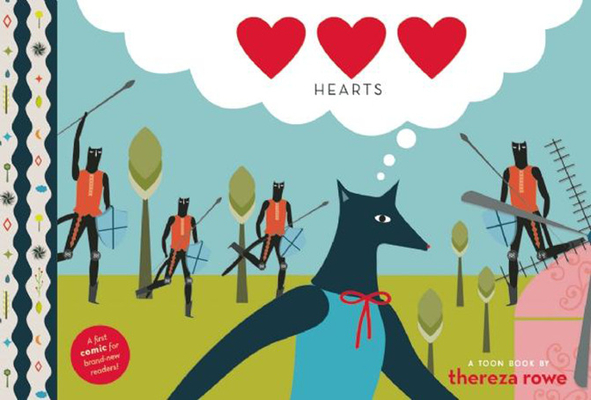 Hearts (Toon Books)
Hardcover

* Individual store prices may vary.
Description
When Penelope the Fox drops her heart into the sea, she's swept off on a perilous journey dodging sharks and royal cat-guards, until a cartwheeling chicken leads her to the garden of lost things.
Toon Books, 9781935179597, 32pp.
Publication Date: January 7, 2014
About the Author
Thereza Rowe is a Brazilian-British artist living in London, England. She says: My favorite tools are color, shape, and imagination. I daydream about magic clocks, flying fish, enchanted forests--the list goes on. I work alone in the studio, so my cats, Flash and her sister Kitty, have always been my best companions (we talk to each other in five languages: English, Portuguese, Spanish, Italian, and...Meow-purr.) When Flash went to cat's heaven, it was like half of my heart had been ripped out. As I was wallowing in my own misery, suddenly came a wee voice: 'Whatever happens, never lose your heart. Everything is going to be just fine.' That's when I started doodling Penelope--I think of myself as a fox--sitting on a cliff, and I wondered what would happen if I really lost my heart...