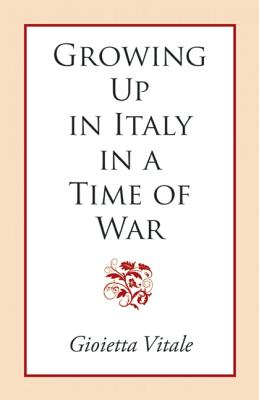 Growing Up in Italy in a Time of War (Paperback)
Prospecta Press, 9781935212690, 204pp.
Publication Date: June 12, 2012
* Individual store prices may vary.
Description
The wonderful reality is that there is no escape. It is our maturity which keeps us linked to our past like prisoners. Sometimes we tend not to remember, and we lock up our memories in the most remote place in our brain cells. Memories fill up our minds, together with our sensations, images, and impulses. I am determined to dedicate my time to recalling the years of my childhood before and during World War II. It seems ages since my childhood in Italy. In my memory, however, it feels like yesterday. Good and bad memories are as vivid as ever, imprinted on my mind. It is amazing how quickly they come back. All it takes to make them click into focus is a smell, a sound, a snapshot, a sensation . . . feelings, smells, colors, words of the past are all recorded in our memory and will never leave us. They are part of us, who we are, even if we do not realize it. The past as well as the present will mold the future.
I will try to capture those images of everyday life that are kept locked in my memory, not only for my personal satisfaction, but for my children and grandchildren, so that they may learn how life used to be. Everything changes in the span of one lifetime, some for the better, some for the worse. However, memories, like knowledge, cannot be taken away from you.

So here are my memories, recaptured for those who are curious to know how life was in Italy before, during, and after the Second World War.
or
Not Currently Available for Direct Purchase