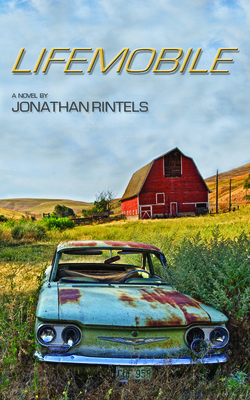 Lifemobile (Paperback)
Prospecta Press, 9781935212928, 192pp.
Publication Date: June 5, 2012
* Individual store prices may vary.
or
Not Currently Available for Direct Purchase
Description
Lifemobile tells the story of Benjy Bennett, an honor student with Asperger's Syndrome, who upon graduation from high school hopelessly despairs that there's no place in this world for someone as different as him. But then his widowed father brings home a Deathmobile an old Corvair, famously characterized by Ralph Nader as unsafe at any speed. When Benjy learns that the U.S. government ultimately found Nader's sensational charges untrue, he decides that the Corvair is not disabled, just different, as he is, and has been unfairly stigmatized by a world that does not understand it, just as he has. The different boy becomes the different car's champion, determined to prove to the world how wrong it is about both of them. Taking Benjy and his father on a wild and emotional ride full of colorful characters and comic adventures, the Deathmobile becomes their Lifemobile, ultimately helping them both discover Benjy's own uniquely satisfying place in this world.

About the Author
JONATHAN RINTELS is a writer of film and television, as well as the founder of the nonprofit Center for Creative Voices in Media. He lives with his two children and Corvair in Charlottesville, Virginia. This is his first novel.
Praise For Lifemobile…
In this lovely first novel from Jonathan Rintels, what
begins, literally and figuratively, as a reclamation project
for the much maligned Corvair grows into a sweet,
moving celebration of the bond between fathers and
sons the way their flaws can magnify each other and
their virtues can save each other. Written with a deft
touch, an engaging wit, and a sure eye for what will ring
warm and true, this is an incredibly engaging story that
anyone would treasure. It might even make you go out
and buy a Corvair."
-- Robert Bianco, TV Critic, USA Today
Advertisement