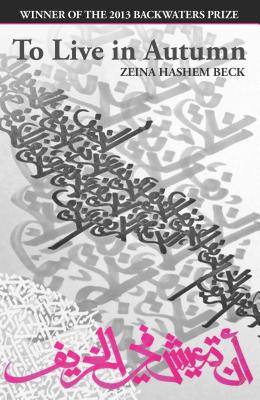 To Live in Autumn (Paperback)
Backwaters Press, 9781935218357, 100pp.
Publication Date: September 30, 2014
Description
Poetry. Middle Eastern Studies. Women's Studies. "Zeina Hashem Beck crafts a multifaceted portrait of the people and the streets of Beirut. Part love-letter, part elegy, Hashem Beck's debut collection keeps the city from becoming 'a shadow of a memory, / the memory of a shadow' for poet and reader both, offering us instead 'labyrinths / in which we get lost on purpose.' This collection is as vibrant and sensitive as its subject the city that 'understands / not being tired of being.' Join me in an enthusiastic welcome for a compelling new voice in Anglophone poetry." John Hennessy.
Advertisement