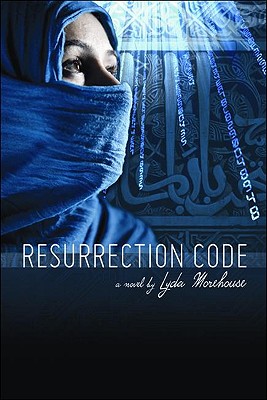 Resurrection Code
Paperback

* Individual store prices may vary.
Description
North Africa is in ruins after the Aswan dams collapse and a massive flood reclaims the Nile valley. The privileged and the sane have long since abandoned Egypt to the scavengers and the dregs of society. Christian El-Aref is a street rat, living hand-to-mouth. His life is going nowhere fast. Then he stumbles over a dead body carrying revolutionary shareware tech. Now he's being hunted. And if he's not careful, the next dead body may be his own. This action-packed cyberpunk thriller weaves its way through the slums of a flooded Cairo, encountering murderous cults of eunuchs, an assassination plot perpetrated by angels, and an enigmatic street urchin who may or may not be the reincarnation of the prophet Mohammed. Lyda Morehouse tells the anticipated story of how Christian became the Mouse, the father of the underground Internet and the technological hope of the disenfranchised in a dystopian theocratic near-future, in this standalone prequel to her acclaimed AngeLINK novel series. Also included: Morehouse's AngeLINK-related short story, "ishtartu," from the Lambda Award-nominated collection Periphery.
Mad Norwegian Press, 9781935234098, 192pp.
Publication Date: March 15, 2011