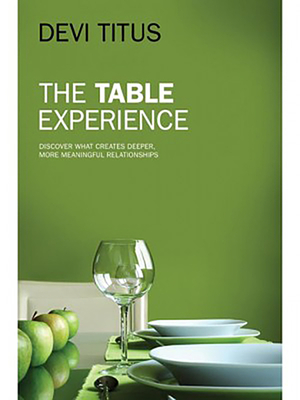 The Table Experience: Discover What Creates Deeper, More Meaningful Relationships (Hardcover)
Discover What Creates Deeper, More Meaningful Relationships
Higherlife Development Service, 9781935245131, 195pp.
Publication Date: February 1, 2009
Description
We're a society on the go. It seems we have more ways than ever to communicate with each other. And yet, despite the technology of texting, instant messages, cell phones, and video conferencing, our relationships often suffer from lack of quality communication. The answer is not better usage of technology, but rather in using a timely treasure...the table.
Advertisement