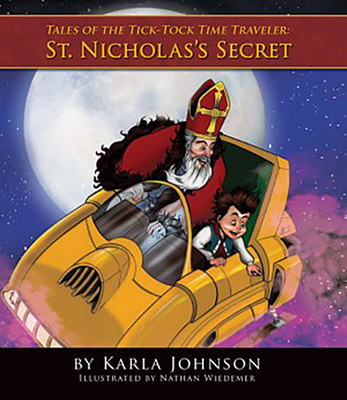 St. Nicholas's Secret (Hardcover)
Higherlife Development Service, 9781935245148, 24pp.
Publication Date: December 1, 2009
Description
All year long, Stephen Treadwell looked forward to going to the WACKI trade show with his dad-and this year was no exception. The annual convention promised all the latest whirring, buzzing, electronic gadgets. But as soon as Stephen saw the giant billboard outside the convention center, he knew this would be no ordinary weekend. Somewhere inside the enormous building was the Tick-Tock Time Traveler-and Stephen knew he had to see it and find out for himself if it really was possible to travel back in time.
Advertisement