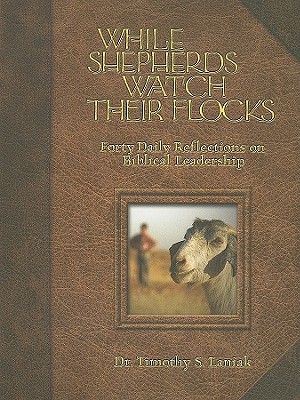 While Shepherds Watch Their Flocks: Forty Daily Reflections on Biblical Leadership (Paperback)
Forty Daily Reflections on Biblical Leadership
Shepherdleader Press, 9781935245247, 278pp.
Publication Date: January 1, 2007
Description
The realities and rewards of leadership come to life in this illuminating and insightful look at the ancient biblical image of shepherds. Experience a fully illustrated personal encounter with Bedouin shepherds whose life and work prompt us to think biblically about serving Christ. Here is your trail to become a shepherd leader: a compassionate provider, courageous protector and competent guide. Take this forty day journey and experience a life changing encounter with the Divine Shepherd. Become a shepherd after God's own heart by rediscovering true biblical leadership. An authentic classic endorsed by Billy Graham and a host of church and ministry leaders from across the globe.
Advertisement