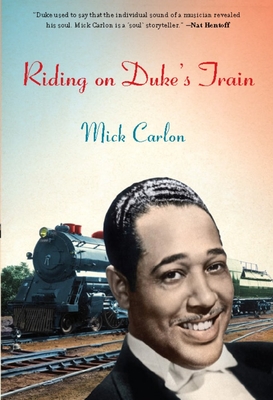 Riding on Duke's Train (Paperback)
Leapfrog Press, 9781935248064, 173pp.
Publication Date: December 13, 2011
Description
Hitch a ride with Duke Ellington and his band as they play their music across America and Europe in 1939.
About the Author
Mick Carlon: Mick Carlon is a 27-year veteran English/journalism teacher at both the high and middle school levels. A life-long jazz fan, he regularly plays jazz in his classroom and has turned hundreds of students into jazz fans. He is quoted in the latest edition of The Penguin Guide to Jazz, co-authored by Brian Morton. Carlon says, "I feel that if young people are simply exposed to the music and stories of American artists such as Duke Ellington, then they will make a friend for life."
Advertisement