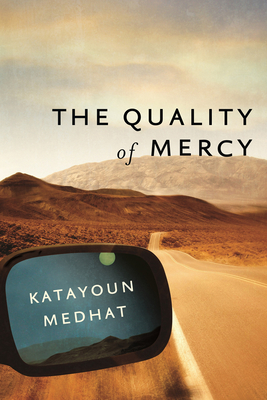 The Quality of Mercy (Milagro Mysteries) (Paperback)
Leapfrog Press, 9781935248958, 300pp.
Publication Date: September 12, 2017
* Individual store prices may vary.
Description
"Move over Walt Longmire. Make room for Franz Kafka, aka 'K.' Expertly plotted, beautifully written, eloquent, colloquial, wry, insightful . . . Medhat demonstrates a keen sense of place and Navajo culture and history, with superior attention to language; smart, witty, often humorous and always precise analogies, metaphors, and similes. A sharp eye for detail and sprachgefuhl for putting observations into words. Style, grace, a confident, compelling, and controlled narrative voice. The sophisticated narration dances from omniscient to close-third without any false steps or trips. A very smooth operator, this writer. The characters glide off the page. This book is a high-wire act, and the author shines a bright, steady beam on the dark stage where clashing cultures meet."--Sara Pritchard, author of Crackpots
Quixotic cop Franz Kafka's small-town routine is disrupted by a mysterious death at Chimney Rock. Navajo cop Robbie Begay joins the murder investigation, which leads the mismatched duo across the reservation into the victim's fraught past, to associates living under the shadow of heinous crimes, cunningly camouflaged meth-merchants, and sweet-natured squash-growers. The killer, it turns out, is much closer to home.
Katayoun Medhat was raised in Iran and Germany and studied anthropology in Berlin and London. Before training as an intercultural therapist, she worked in an adolescent psychiatric unit, which taught her much about human resilience. For her PhD in medical anthropology, she researched mental health and alcohol rehab services on the Navajo Nation, and along the way learned to appreciate the healing power of humor as life force.
About the Author
Katayoun Medhat: Katayoun was raised in Iran and Germany, studied anthropology in Berlin and London, and worked in an adolescent psychiatric unit, learning much about human resilience. She practiced as an intercultural psychotherapist before earning her PhD in medical anthropology, which led her to the Navajo Nation