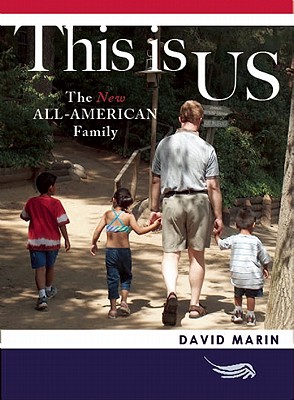 This is US (Paperback)
The New All-American Family
Exterminating Angel Press, 9781935259343, 288pp.
Publication Date: September 1, 2011
Other Editions of This Title:
Paperback (5/20/2013)
* Individual store prices may vary.
September 2011 Indie Next List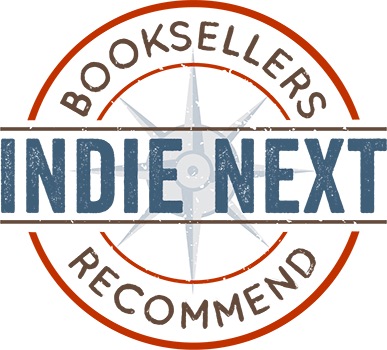 "When David Marin gave up his white-collar bachelorhood to adopt three abandoned children, he received crash courses in parenting, the maddening labyrinth of social services, and the simple yet elusive truism that if you want love, you must give love. Marin's heartfelt recollections will open readers' eyes, hearts, and minds to new ways of seeing adoption, the immigration debate, and just what constitutes the American family in the 21st century."
— Gerry Donaghy, Powell's City of Books, Portland, OR
View the List
Description
The heartbreaking, hilarious, and inspiring story of one man's quest to create a better life for three abandoned children—and himself.
About the Author
DAVID MARIN (pronounced "marine") is half Puerto Rican, half Irish, and all American. Raised in the Midwest, he went to prep school on the East Coast, college in Colorado, and law school in California, where he has spent the past twenty years. A media company executive by profession, and an adventurer by nature, he has traveled to eleven countries and visited thirty-six of our fifty states. He has skydived in Arizona, water skied on the Caribbean, and rescued olive ridley sea turtles in Costa Rica.

By far the greatest adventure of David's life is fatherhood.
Praise For This is US: The New All-American Family…
�In the interest of full disclosure, I should tell you that I fell in love with David Marin, the human being, when I heard about his book. A single guy adopting three little Mexican-American kids! Then, I started reading This Is US and I fell in love with David Marin, the writer. This guy can make the craziness of a bureaucracy funny; he can turn a trip to McDonald�s into an absorbing read; and mostly he can stir your heart by describing the life of his new All-American family . . . The love is palpable; the prose throbs with life; the insights sparkle.��JULIA ALVAREZ, author of How the Garc�a Girls Lost Their Accents
�Inspiration is a word used too freely and too frequently. Yet, David Marin�s honesty and humanity in telling the story of how he became a father against the odds is just that, an inspiration in the truest sense. His story fills the world with the breath of hope.��JACQUELYN MITCHARD, author of The Deep End of the Ocean
�What�s a single white guy doing with three Mexican kids? Making a loving family�and showing how foster adoption can work.��Reader�s Digest
Funny, insightful, passionate and . . . a great addition to anyone�s reading list.��Adoptions from the Heart, Love Builds Families
�The journey chronicled in [This Is US] sweetly mirrors the extreme joys and gray hair-inducing patterns of parenthood . . . At the heart of it all, Marin is a father who loves his children; his experiences illuminating a maelstrom of emotions, trying circumstances and unwavering patience that will resonate with parents and non-parents alike.��Gilroy Dispatch
�Good books often give us some laughs and/or add to our knowledge about a relatively unknown subject. In addition to satisfying on both of those counts, this story had to be told. . . . This is US is a celebration of difference. It will educate all prospective adoptive parents about what to expect from the adjustments required in building their new families, but will be especially valued by those willing to welcome the neediest children.��ForeWord Reviews
�Mr. Marin has not only withstood the tribulations of parenthood, racism, and ignorance, but is also a fantastic writer who knows how to tell a tale that is equal parts heartbreaking, confusing, honest, and inspiring. . . . The author is not alone in his story. He has given voice to thousands of similar stories in his state and across the nation.�� New York Journal of Books
�David Marin opens our eyes to the profound significance men make in the lives of children. If every man could understand the heart-warming and life-changing truths David so personally reveals in This is US, America would be a stronger country.��MEG MEEKER, M.D., author of Strong Fathers, Strong Daughters: Ten Secrets Every Father Should Know
�This book should be required reading for all adoption social workers and all prospective adoptive parents.��JEFF KATZ, Founder, Listening to Parents
�In telling the story of how he adopted three young, bicultural children, David Marin is wise, warm, funny, insightful, passionate, persistent, and occasionally (and justifiably) outraged. As a single, middle-aged, affluent man who wanted more than anything to create a family, it should have been simple for him to provide a home for this trust-hungry trio. It was anything but. In This is US, Marin recounts with unsparing honesty and wry humor the formidable challenges he surmounted: a crazy-making bureaucracy, a mean-spirited boss, a suspicious and prejudiced society, and his considerable na�vet� as a first-time parent. Yet he also shares the joys and victories with which he was richly rewarded, not the least of which is the unconditional love of two boys and a girl whose lives�once constrained by fear, abuse, and neglect�now overflow with happy and intriguing possibilities. This remarkable book should be required reading for anyone who wants to adopt, had been adopted, or works in the adoption field. For the rest of us, it is an eloquent reminder of the primal power of kinship.� �RICHARD MAHLER, co-author of Secrets of Becoming a Late Bloomer and �Southwest Storylines� columnist at Desert Exposure
Book Videos
or
Not Currently Available for Direct Purchase