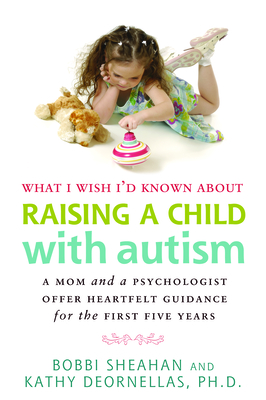 What I Wish I'd Known about Raising a Child with Autism (Paperback)
A Mom and a Psychologist Offer Heartfelt Guidance for the First Five Years
Future Horizons, 9781935274230, 236pp.
Publication Date: June 15, 2011
* Individual store prices may vary.
Description
Bobbi Sheahan, mother of a child with autism, and psychologist Kathy DeOrnellas, Ph.D., did not write this book to lecture you on how to parent your child. Instead, they offer themselves as your scouts in the field, who have valuable information to share from the moment you realize your kid is different (My, what a quiet baby I have ), to the self-righteous moms on the playground, to holding your marriage together and the realm of routines. They candidly tackle ASD issues such as: Picky Eating Bedtime Battles Potty Training Speech Delays Discipline Early Intervention Sibling Rivalry And much more.
About the Author
Bobbi Sheahan is a mom who teamed up with her child's psychologist to write "What I Wish I'd Known About Raising a Child With Autism." She wrote this book to spare other parents some of the pain, discouragement, and confusion that can accompany the early years of parenting a child who has, or may have, autism. This is her third book.Kathy DeOrnellas, Ph.D., is a licensed psychologist who worked closely with the Sheahan family for many years. In addition to having a private counseling practice, credentialed by the National Register of Health Service Providers in Psychology, she is also a Licensed Specialist in School Psychology.
Praise For What I Wish I'd Known about Raising a Child with Autism: A Mom and a Psychologist Offer Heartfelt Guidance for the First Five Years…
"I would recommend this book without reservation. It serves as a good book for those who are considering that their child may be autistic, or have children newly diagnosed as autistic. This book would be a good beginner book for parents who want to know about autism, and a great source for further reading on the subject."--Stephen M. Donahue, M.D.