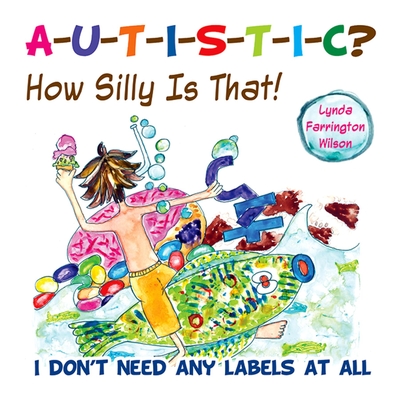 Autistic? How Silly Is That!
I Don't Need Any Labels at All
Paperback

* Individual store prices may vary.
Description
Winner of a 2012 Preferred Choice Award by Creative Child Magazine The first book of its kind that tells children with autism they are KIDS with autism, as it gently pokes fun of the onerous label "autistic." The readers will feel better about themselves after reading about their new friend, the narrator, also has autism--as well as many other more important characteristics. Having autism is just one small part of his overall character and humanity, and we would never again label him as simply "autistic."
Praise For Autistic? How Silly Is That!: I Don't Need Any Labels at All…
"This sweet and endearing book offers youngsters a fresh perspective on autism, by helping them understand that autism is just one small facet of who they are!"
– Rebecca Moyes, MEd, author of Visual Techniques for Developing Social Skills and Building Sensory Friendly Classrooms and mother of a young man with Asperger's syndrome
Future Horizons, 9781935274599, 23pp.
Publication Date: April 1, 2012
About the Author
Lynda Farrington Wilson is an artist whose talents and experiences have culminated in writing, illustrating and advocating for children with autism and with sensory processing disorders. Living in North Carolina, Lynda and her husband have three beautiful sons. The youngest is a funny, brilliant and talented sensory-seeker who has autism. She is certified in the Affect-Based Language Curriculum and has created social and independent skill development programs using peer models in the classroom. Lynda has illustrated several books. Her first book, endorsed by Temple Grandin, "Squirmy Wormy" "How I Learned to Help Myself," helps children understand their sensory issues while providing easy every day activities for self-regulation. When not advocating, Lynda enjoys capturing life's moments in custom pencil portraits and playing in the mud on the potter's wheel.