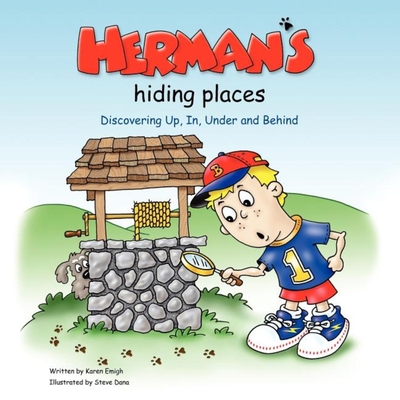 Herman's Hiding Places (Paperback)
Discovering Up, In, Under and Behind
Future Horizons, 9781935274612, 32pp.
Publication Date: February 28, 2013
* Individual store prices may vary.
Description
Karen Emigh's son Brett--the "star" of all three of her books--was diagnosed with autism when he was six. Each book teaches a part of language that children on the autism spectrum often struggle with. In Herman's Hiding Places, she teaches the concepts behind prepositions. Brett and his dog Herman play hide-and-seek, and Herman is "it." Young readers will learn the meaning and uses of the prepositions "up," "in," "under," and "behind" as they follow Brett on his search for Herman. This book will teach, delight, and entertain all young children.
About the Author
Karen Emigh and her husband Ken are the parents of two boys, Brett and Bryce. Karen began writing children's books as a way to help Brett, who is diagnosed with an autistic spectrum disorder, better understand abstract language. They reside in Northern California.