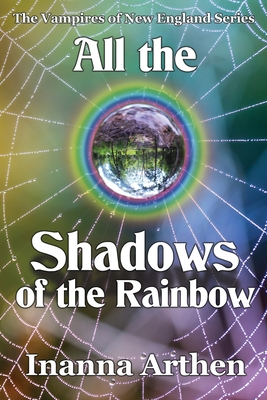 All the Shadows of the Rainbow (Paperback)
By Light Unseen Media, 9781935303152, 300pp.
Publication Date: September 22, 2013
Other Editions of This Title:
Hardcover (9/22/2013)
* Individual store prices may vary.
Description
In the spring of 1955, new-minted vampire Diana Chilton rejoins civilization after the Fae boot her out of her self-pity, and meets an old friend, Jack Garrett, who recognizes her as a vampire. Jack proposes that he and Diana start a secret magical group and use their training and powers to manifest political and social change--exactly what Diana had wanted to do for many years. With two other highly gifted magicians, David Hofstein and April McFarland, Jack and Diana form their coven devoted at manipulating and changing other people, using powerful magic and mind-altering drugs. As the years pass, April, David and Diana slowly begin to question the wisdom of what they're doing and whether they can trust Jack. After a devastating reality check in November, 1963, and with other interests calling each of them, the three quit the group. Coldly angry, Jack packs his things and disappears. Left on her own, Diana follows clues she has been collecting for ten years and tracks down a vampire now using the name Troy Stevenson, but born Edward Tillinger in South Kingston, Rhode Island. He has joined a small commune of people starting an organic farm in a sprawling farmhouse in Sheridan, Massachusetts. The group accepts Diana and she joins their family. For the first time in many years, she feels that she has truly come home. Over the next six years, hints and news trickle back to Diana that suggest Jack may be working alone on a scheme far beyond anything their coven had dreamed of. As Troy investigates reports from Brazil and the Philippines that he thinks may help them solve some of the mysteries of their vampiric condition, Diana realizes that she has unfinished business. She is forced to choose between accompanying Troy on his travels, and stopping Jack from an action that will change history and life as she knows it forever.