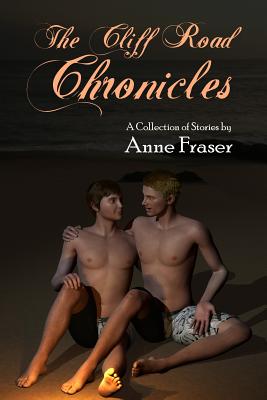 The Cliff Road Chronicles
Paperback

* Individual store prices may vary.
Other Editions of This Title:
Hardcover (9/21/2011)
Description
Gideon Redoak was Anne's only full-length novel, but it comprises a mere fraction of her fiction. She continued the story of Gideon and Joshua, and their friends sharing the property on the coast of Maine, in dozens of sequential stories and novellas. The narrative took place in real time, with each story set at the time it was written, so children age and events unfold accordingly. The Cliff Road Chronicles follow the further adventures of the characters introduced in the later chapters of Gideon Redoak, referred to collectively as "The Brotherhood of Darkness" or more cheerfully, the "Cliff Road Crowd." The first group of stories develops the relationship of Gideon and Joshua, which is not a smooth path. Although they become engaged and then married, each of them is confronted with personal crises that challenge their love for each other and their ability to maintain their life together. The second group of stories, also placed in chronological order, focus on other members of the Brotherhood. Sometimes humorously, sometimes very seriously indeed, Anne explores the fortunes of vampires Alex Goldanias and Francis, mage Ray Griffin, and the Druid Fairlawn family, among others. Filled with magic, fervent emotion, suspense, harsh reality and sometimes tongue-in-cheek silliness, The Cliff Road Chronicles will entertain and tantalize readers new to Anne Fraser's stories as well as fans of Gideon Redoak.
By Light Unseen Media, 9781935303275, 338pp.
Publication Date: September 21, 2011