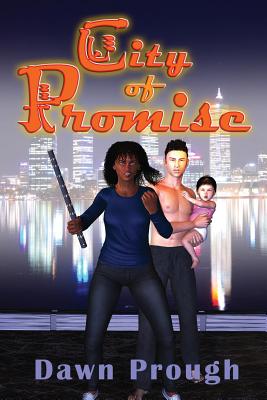 City of Promise (Paperback)
By Light Unseen Media, 9781935303411, 206pp.
Publication Date: August 15, 2012
Other Editions of This Title:
Hardcover (8/15/2012)
* Individual store prices may vary.
Description
In the year 2063, Misty Sauval is one of the few surviving vampires residing in the world's only safe haven for them: the independent metropolis of Gideon. Built on pillars rising from the ocean on the Atlantic ridge, Gideon is governed by scientists and maintains light-proof residential buildings and a "work for blood" program. Misty, who doesn't need to breathe, is employed as a diver, doing maintenance work on Gideon's underwater foundation and machinery. Tonight her job is complicated by an ugly discovery: a weighted body sunk to the seafloor beneath the city. Vampires in Gideon don't want to be associated with murders of any kind. But there's another side to the story of this body, and Misty meets it on her way home from work: a stranger dripping blood from multiple wounds, lying on a high ledge as though he'd been thrown--or had jumped--from a helicopter. Against all her self-preserving instincts, Misty feels compelled to help this stranger. Taking ever more daring risks, she and her friends are drawn into Gideon's dark underworld of warring organized crime. The gleaming city which had been part sanctuary and part prison suddenly is more dangerous than she could have imagined.
or
Not Currently Available for Direct Purchase